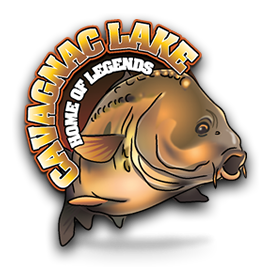 FAQ's
If you've got questions, we'll answer them...
What's the weather like at Cavagnac Lake?
According to the seasons, the 3 main climatic influences show their effect: during spring and autumn, the West and South-West winds give an oceanic climate. During the winter, the North winds bring a continental climate. Finally, during the summer, the climate is influenced by the Mediterranean. But the altitude and the relief bring variance to these general characters.
The department of the Aveyron, located on the southern border of the Massif Central, is a succession of terraced plateaus, opening on the south-west towards the soft hills of Quercy.
East west and south, the Causses are high limestone eroded plateaux scattered with grottos and potholes. South, the rivers have sculpted real canyons such as the famous gorges du Tarn and the climate is Mediterranean.

Will there be any hidden costs when we get there?
No, once you have paid the full fee of your booking and paid the deposit of 100 euro at arrival which will be given back to you in the end of your holiday, no extra taxes will be charged.
We can supply the following extras, a new and confortable 2.8 m boat with 2 oars and an anchor cost 40 euro per week, electric outbourd motor, 120 Ah battery, solar panel cost 80 euro per week, Catamaran Bait boats cost 80 euro per week.
FREE facilities include:
Shower and toilet facilities
Electricity in the lodge for charging your phones, cameras, batteries
Fresh drinking water in the shower & toilet block
Carp care kit (a landing net, a weight sling, an unhooking mat, 2 carp sacks)
Can we book some short stays?
Yes, you can book from Friday to Friday, a week or even more. Are you planning a (long) weekend session, no problem at all!
Subject to availability, you can also book a short stay from Friday to Monday and Monday to Friday. Contact the manager for more information david@cavagnac.com

Is bait available at the lake?
Boilies, particle and tiger nuts can be purchased on site and ordered online as an extra (for fish safety reasons, only use of particle and tiger nuts are allowed on the lake)

If I book the Drive and Survive package, will I be able to get a food package?
Food packages can be booked in advance online as an extra. The All-inclusive Package includes all meals which can be brought to your swim, collected or taken at the Lakeside Lodge.

Is the complex secure?
Yes, the lake is secure and for the Drive and Survive anglers you can park the car near the lodge (inside the Park)

Will there be anyone there who speaks my language?
Yes, we speak English, Spanish and French.

Is there a tackle shop on site?
Yes, you will find there all the necessary tackle (end game) or baits needed at competitive prices. The tackle shop is open from 9 am to 10 am and 5 pm to 6 pm. Just ask the bailiff.

Can we buy food and drink at the lake?
Yes, a selection of snacks and drinks are available.

How far is Cavagnac Lake from Calais?

Cavagnac Lake is 900 km (560 miles) from Calais. Estimated time to arrival: approx 8 hours.

How far is Cavagnac Lake from Valenciennes?
Cavagnac Lake is at 800 km from Valenciennes. Estimated time to arrival approx 7 hours.

Can we unload our tackle at the swim with our car?
You can unload from you car at Channel, Stalk, Lodge and Shallows swims and park your car just behind your swim on the road.

Is it possible to come over with my family?
Yes, we have a comfortable lodge with a shower/toilet block at the lake and can get good deals on local gites and cottages in the nearby medieval cities of Aveyron and the Lot, all very close to Cavagnac Lake.

What information is provided by Cavagnac Lake at our arrival?
A detailed map of our lakes with indication of the swims, depths, plateaus.
Lake rules and acceptance form.
The weather forecast
Driving directions to the nearest shops
All the necessary information about the Lodge and services
The bailiff's recommendations and suggestions of tactics, baits and fishing approach
A Beer, soft drink or a cup of coffee will be offered by the bailiffs at your arrival. Take this opportunity to have a chat and ask all your questions!

Can we change swim during our angling session?
Yes, there will be always some swims available around the lake. You can change swim as much as you like. Even better, after checking the arrivals with the bailiffs,

Can we order some French sticks for lunch?
Yes, some fresh and warm bread is available for bacon rolls and toasties!
What's the currency at Cavagnac Lake?
Everything needs to be paid in euros.

Can we charge our phones, computers, cameras etc at the lodge?
Yes, there are English sockets around the Lodge and available 24 / 7.

How much luggage can I bring?
If you are booking the All-inclusive Package you don't need lots of luggage. Just bring reels, alarms, your end tackle, some clothing and sleeping system.

What's the score with Ryanair and luggage allowance?
Each passenger can check in up to two checked bags upon payment of the applicable checked baggage fees by electing to purchase a checked baggage allowance of either 15 kilos or 20 kilos when make their initial booking.
It is best to check Ryanair's website for the latest requirements when booking:
www.ryanair.com/en/questions/baggage
Also Strictly one item of cabin baggage per passenger (excluding infants) weighing up to 10kg with maximum dimensions of 55cm x 40cm x 20cm is permitted. (handbag, briefcase, laptop, shop purchases, camera etc.) must be carried in your 1 permitted piece of cabin baggageAfter the booking is made checked baggage can be added to a reservation.
Sporting equipment including, but not limited to large fishing rods, are inherently unsuitable for carriage by airlines operating fast turnarounds such as Ryanair. However, these items may be carried in the hold of the aircraft in addition to your personal checked baggage allowance up to a limit of 20 kilos per item upon payment of a discounted online fee of £40/€40 per item, per one way flight. If the item is purchased at the airport or through a Ryanair call centre a higher fee of £50/€50 per item/per one way flight will apply). Any sporting and musical item weighing over the 20 kilos allowance will be charged for the excess at the applicable excess baggage rate per kilo.

Can we rent a car?
Yes, there are 4 companies at Rodez airport.

Are there bait boats and electric motors available on site?
There are bait boats and electric motors available on site. These can be ordered online in advance as an extra or reserved by phoning or emailing the lake - david@cavagnac.com. Boats and motors will be allocated on a first come first served basis.
MORE PICS
WEATHER
Today's weather at Cavagnac
Clear

17°C
Thursday
Partly Cloudy

Friday
Overcast