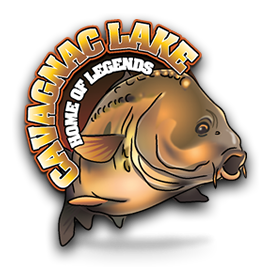 CARP FISHING HOLIDAYS IN FRANCE
Lac Cavagnac (the biggest in the area), also called the Bournazel lake, offers carp fishing holidays in France to anglers within an idyllic setting. Located about 1km from Bournazel, (20km from Rodez Airport ), in a small, magnificent village with a castle (a jewel of the Renaissance), the lake exudes history of the last century. As part of the same area, the lake is as old as the castle.
Formely, it was a "breeding lake" for tench, perch, pike and silver fish. Every two years, it was completely emptied and the fish sold, except the carp (of course!) which have always been put back into the lake.
WEATHER
Today's weather at Cavagnac
Clear

12°C
Saturday
Clear

Sunday
Partly Cloudy