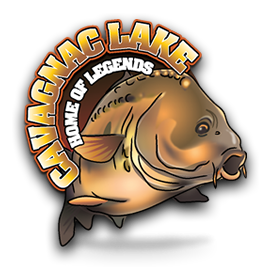 The Ultimate All In Package
We are really happy to introduce our all new holiday package to all of our valuable guests. THE ULTIMATE ALL IN PACKAGE
This package has you completely covered while you are here. Every thing will be prepared and ready on your swim!
What's included:
Drink on arrival at the lake.*
7 full days fishing.
We take your bags to your swim *
Loan of tackle, including 1 rowing boat, 1 bivvy*, 1 cooker, 1 bed chair,* 1 small chair*, 3 rods, 1 rod pod, 1 landing net, 1 weigh sling, scales and a bucket for your bait. (all the material is ready on your swim at arrival)
Breakfast and evening meals every day delivered to your swim.
7 Day lunch pack delivered to your swim*.
Tea and coffee kit for your swim*.
Access to Shower and Toilet facilities*.
Access to comunial Fridge and Freezer*.
Access to electric to charge all your devices*.
Wifi Acces*.
25kg boilies.
10 buckets of particules.
Electric motor (per swim)
4th Rod
1 Tshirt
This holiday price is 1100€ per fishing guest and for non fishing guests the price is 350€ (all starred* items). A deposit of 150€ per angler secures your reservation. The balance is payable 8 weeks before your arrival date or payment in full upon booking (short term bookings, less than 8 weeks before arrival, payment in full on reservation).
Optional extras
Extras can be ordered in advance when you make your booking online or purchased when you arrive at the lake.
Transfert to the airport.(50€)
Bait boat (80€ per week)
Additional food and drinks.
Baits available on site.
You just need to book your flights, bring your reels, alarms, receiver and sleeping bag, we'll provide the rest of your equipment for a fantastic week of fishing..You will be collected from Toulouse airport at around 13:00pm. After drinks on arrival at the lake, the site manager will talk you through lake rules, safety and respect of the environment. Then we help load your luggage into your boat and take you to your swim.
Departure
Unfortunately, time flies when you're having fun and at the end of the week you'll need to check out. You'll be collected from your swim from 8.00am on your last day and brought back to the Lakeside Lodge in time for breakfast from 8.30am. Then at 11.00am you'll be taken to the airport.
Refundable Deposit
We are not taking baits back at the end of the week or refunding part of the holiday package if the baits aren't used. This package is built from 9 years of experience and seeing what works well at the lake. You can purchase more baits of course on site if needed and we will apply special deals .
A security deposit of €100 must be paid on arrival. The security deposit is only refundable if the fishing equipment is returned in full working order, and the swim is left as it was found.
If you need more information, please feel free to get in touch with is on the beloow link.
MORE PICS